What Makes Life Different Here?  We believe that each resident has activity preferences that must be met to achieve happiness. Our team gathers information on each person and then creates an individualized plan of leisure activities.
Residential Council
A group of residents, with appointed officers, who meet monthly to voice resident concerns, discuss fundraising efforts and plan various activities and trips.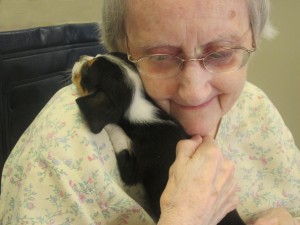 Recreational Activities
Our Activity staff provides diversified daily activities for our residents. We strive to promote physical, mental/social well being and feelings of self-worth. Programs include exercise groups, concerts, baking, bingo, bowling, current events, word games,  manicures, and movie nights.  Check out our Activity Calendar posted online each month. We also have a combination sun room and relaxation room open for all our residents 24 hours daily on unit B south.

Religious Services
At this point in our residents' lives, having an opportunity to participate in reli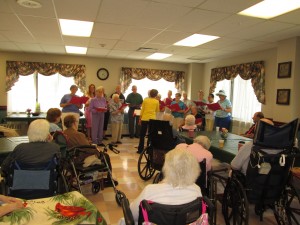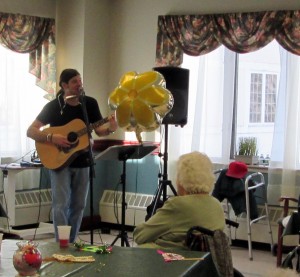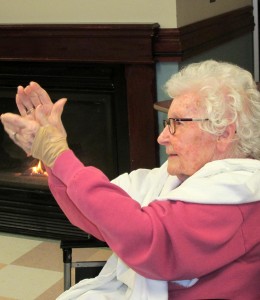 gious services and meet personally with a local minister, priest or rabbi is very important. Our multi-denominational services are held each Thursday, with an additional Bible Study set up on a regular basis.
Hair Care
The hair salon is just as if you were at a commercial hair salon with professional hair stylists. The patient pays directly for the services. Make their day by having their hair done:  wash, cut and set.
Music and Art
Our residents enjoy participating in regular music daily including live entertainment from jazz to country. We also offer various art and crafts activities each month.

Interactive Technology

With public–access to wireless internet, we encourage residents to Skype, email, and continue to be connected with their families. We also have a lot of fun on our Wii and entertainment systems.
Out-of-Facility Trips
We like to get residents out and about, continuing to experience the many pleasures of the region. This includes leaf peeping, shopping, holiday lights, and local theater.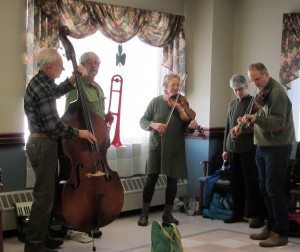 Gardening
The Center has numerous gardens where residents are invited to be "hands on"gardeners with the help of our staff and the auxiliary volunteers.